Search for Inmates in DeWitt County, IL. Results: Mugshot, Booked Date, Facility, Bond, Charges, Court Date, Scheduled Release, Address, Age.
DeWitt County Sheriff Overview
DeWitt County is located in the central region of Illinois, USA in which the total residents is 16,420. Here, the county seat is Clinton, and this county was established on March 1, 1839, out of Mclean and Macon counties. DeWitt County was named after DeWitt Clinton who was the seventh governor of New York State. This county has a total area of 405 square miles. The zip codes of this county are 61735, 61777, 61778, 61750, 61749, and 61727.
Sheriff Jered Shofner is responsible for ensuring safety and security of the county. You can contact him if you use the following details:
DeWitt County Sheriff's Office
101 West Washington Street
Clinton, IL 61727
Phone: (217) 935-9507
Fax: (217) 935-4161
Email: jshofner@dewittcountyill.com
Inmate Search in DeWitt County Jail
Unfortunately, DeWitt County Jail doesn't maintain an online inmate roster list. In that case, you need to call at (217) 935-9507 and make a direct inquiry to a jail staff. When you are communicating with a jail officer, you should provide the first and last name of the inmate or ID number or date of birth correctly. It will get you fast results.
Important Jail Policies and Procedures
To schedule a visitation with an inmate, you can call at 217-935-2913.  All visitations for both local and Federal inmates will take place on Saturdays and Thursdays. The visitation time will be from 1:00 PM to 7:00 PM. You have to call at 217-935-2913 during the hours of 8:30 to 12:30 on your proposed visitation day. If you arrive late, you will face a denial of visitation.
Any inmate mail must come via the U.S. Postal Service. When you are sending mail or letter, you should include the following mailing address:
Name of the Inmate
DeWitt County Jail
101 West Washington Street
Clinton, IL 61727
All incoming mail would be checked by the jail authority for contraband.
Inmates can make calls to their family and friends from the facility. But they need to set up an account with the phone company. For more information, please call at 1-866-558-2323.
You can deposit money to an inmate's commissary account at any time. DeWitt County Jail accepts cash and money orders. However, you need to send money orders using postal service.
Sex Offender Search and Lookup
Every registered sex offender is listed on either national or state based sex offender database. All these criminals have been charged with either a sex crime or a kidnapping crime. According to the law, a sex offender is a person who has committed a sex crime including rape, molestation, incest, child pornography, and sexual abuse of a minor. A sex crime is any illegal act that refers to forced sexual conduct against a person. You can locate any sex offender if you navigate to the following link:
Bear in mind that the search result will display the latest addresses or block of the sex offenders where they are currently living on. You have to accept a disclosure to use the database.
Bail and Bondsman
Bailing someone out of DeWitt County Jail is easy if you post the bail money to the court. Typically, the bail money is 10% of the total money charged for a criminal offense or according to the bail schedule of the county. The court will decide how much money one should pay. If you are dealing with financial problems or if you cannot afford to pay the bail money by yourself, you should get help from a bail bondsman. A bail bondsman would charge a minimum of $100 and post the bail money to the court. In other cases, you might end up paying around 10-15% as a premium on top of the bail amount.
De Witt County Sheriff Office: 101 W Washington St, Clinton, IL 61727, United States

8 months ago Traffic is OPEN on Rt54 at I74. Thank you to all the first responders. IL. State Police are investigating the accident.

8 months ago Rt54 and I74 ramps Completely blocked by a semi vs. car accident near Farmer City. Avoid area. The accident is at the "X" https://t.co/F8kOjywKxr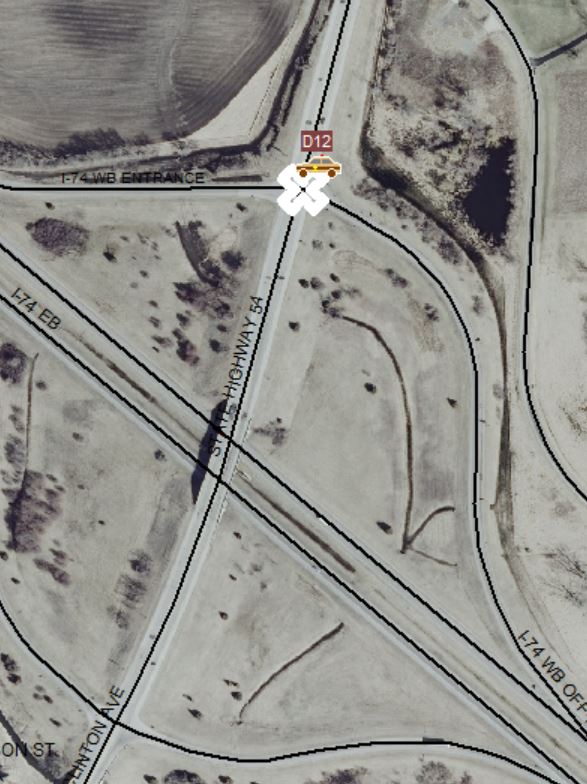 8 months ago Accident has closed southbound Rt51 bypass @ Clinton business 51 North. S/B traffic going through Clinton. ISP and DCSO investigating.
The Office of the DeWitt County Sheriff is located at 101 West Washington Street in Clinton, Illinois. Sheriff Jered Shofner employs a team of dedicated professionals to meet the demands of the office. The Sheriff is elected by the people of the county, and commissioned by the governor. Illinois law assigns a variety of duties to the County Sheriff. The Sheriff is the conservator of the peace and has the responsibility to prevent crime and maintain the safety and order for the citizens. By statute, the Sheriff also is required to serve the orders of the court, maintain the security of the courthouse and courtroom, serve as "Supervisor of Safety" in the county, and a long list of other requirements. Sheriff Jered Shofner was elected Sheriff in 2010. Sheriff Shofner credits his exceptional staff of 30 employees, with making all of these goals a reality.
DeWitt Sheriff shared Illinois State Police District 10 Pesotum's post.5 days ago